What's Special about Dresden?
Dresden is one of the most beautiful cities in Germany. As the capital of the East German federal state of Saxony, Dresden units a multitude of different facets. Especially the blending of historical culture with an aspiring business location makes the town unique and fascinating for both tourists and businessmen.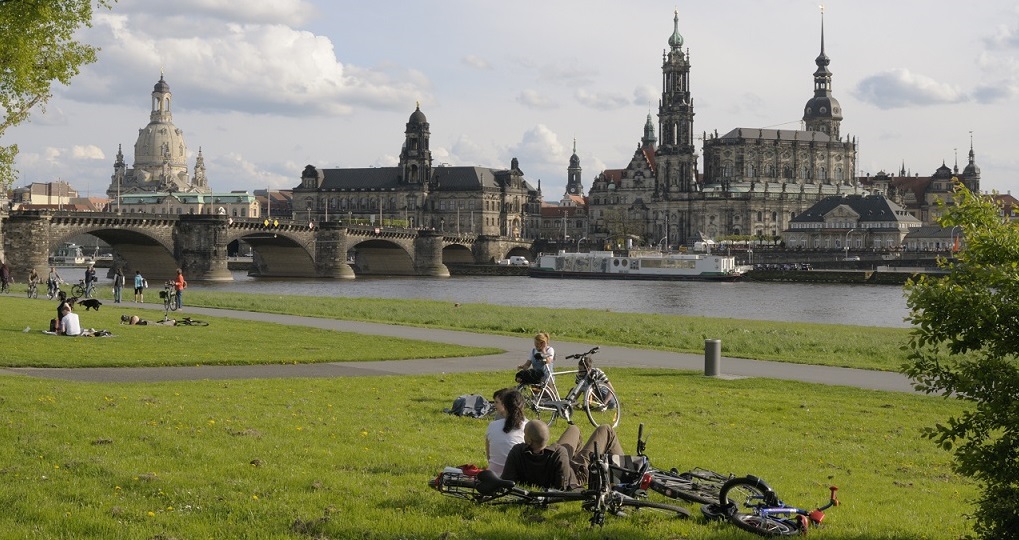 The baroque architecture and the idyllic valley of the river Elbe attract millions of tourists each year. The historic old town Altstadt – the former residence of Saxon electors and kings – is world-famous for its sights such as the Church of Our Lady at the Neumarkt, the Semperoper, the Brühl Terrace or the Zwinger. Almost completly destroyed during the Second World War, the inner city was reconstructed and still preserves its magnificent antique silhouette.
Besides the historical component, Dresden radiates dynamic and modernity. For example, the scene quarter Neustadt concentrates hundreds of bars, cafés, and restaurants. Students enjoy the extensive nightlife the quarter offers.
In addition to the breathtaking skyline and the combination of fresh and ancient culture, Dresden's economic importance is growing as well. Several globalplayers in the fields of microelectronics, nanotechnology, and life sciences operate in Dresden. Industry and sciences corporate closley in the urban area. TU Dresden is one of the largest universities in Germany and part of the German excellence initiative. But not only Dresden itself with its diverse culture and economic and scientific strengths is appealing, the surrounding area (e.g., the Moritzburg castle) is at least as beautiful. Especially the low montain range Saxon Switzerland invites visitors for hiking.
For further detailed information about our beautiful city, sightseeing, and activities, please click the link to the municipal website: Dresden City. Some additional websites provide further helpful information as well:
Photos top down and from left to right: © Frank Exß, © Erika Hartmann / PIXELIO, © Christoph Münch, © Christoph Münch, © Christoph Münch, © H. Schröder / PIXELIO © Ursula Münch / PIXELIO: www.pixelio.de
Comments Off on The City of Dresden